Brazilian Jiu Jitsu in San Jose
Unlock Your Potential with Brazilian Jiu-Jitsu Classes in San Jose!
Discover a new dimension of fitness with FightCraft's Premier Brazilian Jiu-Jitsu Classes, offering both Gi and No-Gi options. Under the guidance of our world-class instructors, immerse yourself in the intricate techniques and strategies of this powerful martial art. Our vibrant community provides an energizing backdrop for your training journey.
Join us to experience a multifaceted approach to well-being. Brazilian Jiu-Jitsu not only fortifies your physical prowess but also enhances your mental resilience. Achieve weight loss, boost your confidence, and arm yourself for life's unexpected moments. Eager to get started? Visit us in San Jose or fill out the quick form below for more information!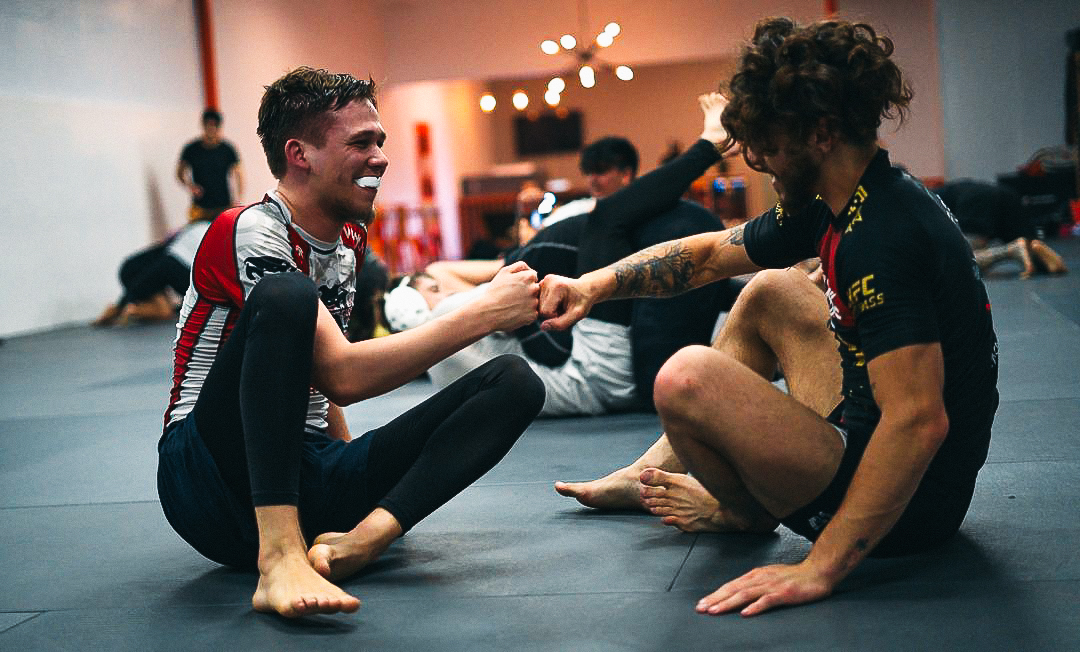 Transform Your Mind & Body with Brazilian Jiu Jitsu
At FightCraft, we are committed to developing well-rounded young students who have skills for all aspects of life. Our Kids Kickboxing classes use the action-packed nature of kicking and punching and developing athleticism as a vehicle for character development that can serve your child for years to come.
Experience the power of Brazilian Jiu-Jitsu with our specialized classes, featuring both Gi and No-Gi options. Under the expert guidance of our skilled instructors, you'll find an effective outlet for stress relief while building energy and confidence. Our program focuses on both the physical and mental aspects of well-being, and we're committed to empowering each member of our San Jose community to reach their individual goals.
Our Brazilian Jiu Jitsu classes will:
Hone your combat skills for competitive levels.
Learn intricate techniques for both Gi and No-Gi.
Lose weight with dynamic grappling exercises.
Rev up your metabolism with challenging drills.
Alleviate work-related stress through tactical submissions.
Cultivate mental toughness in a supportive community.
From beginners to seasoned grapplers, our Brazilian Jiu-Jitsu classes cater to all skill levels. Join us at FightCraft San Jose for focused training and find your place in our supportive community. Experience for yourself the excitement that surrounds this dynamic martial art.
Your Path to a Healthier, Stronger You!
Begin your transformative journey in Brazilian Jiu-Jitsu today. Our state-of-the-art facility and expert instructors are here to guide you through the intricacies of this powerful martial art. Elevate your energy, manage stress, and improve your overall health and well-being. Located conveniently for residents of San Jose and nearby areas, your path to a more enriched life starts here.